Where to eat in Louisville? Here are some of the best restaurants to try out in the Derby City.
Many of the typical restaurant review sites leave you with too much information and too many options. We try to keep the list short, so find a great spot here and enjoy!
In alphabetical order, here are some great restaurant spots you should check out.
Located in the heart of Old Louisville, Chef Edward Lee's menu is a modern approach to the Southern Table. Louisville is at the intersection of many different traditions and cultures that make up this historic city.
610 Magnolia requires reservations and offers a 4-course and 6-course tasting menu. The menu features local seasonal produce, responsibly farmed animals and the historic foodways that have defined this local landscape for generations. The menu changes weekly and utilizes the daily offerings from the 610 Magnolia greenhouse on premises.
Address: 610 W Magnolia Ave (Downtown Louisville)
Check out Edward Lee showing you around town to some of his favorite spots including Wagner's Pharmacy, Muth's Candy and Milkwood Restaurant.
Louisville is known for fast horses and the Hot Brown. The Hot Brown has been featured worldwide in publications from the New York Times to Southern Living Magazine. Many restaurants in Louisville feature their twist on the hot brown, but come to the Brown Hotel for the original. If the hot brown isn't your thing, come for the house pairing of Derby Pie and Bourbon.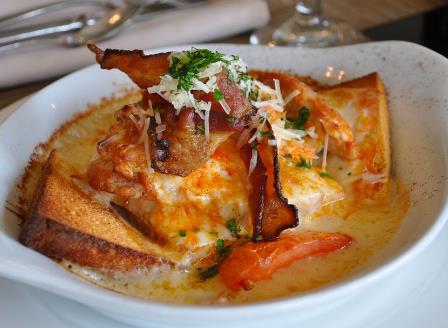 Address: 335 W Broadway (Downtown)
Hammerheads is the flagship of chefs Chase Mucerino and Adam Burress. Located in Louisville's "Germantown" neighborhood, this contemporary gastropub/smokehouse prides itself on some of the best food that the city has to offer.
Hammerheads is a hidden gem off the beaten path in Louisville's culinary scene. Don't drive too fast, or you may miss this dive.
Address: 921 Swan St (Smoketown)
Havana Rumba brings the island of Cuba to Louisville. This is brought to life by owner Marcos Lorenzo who immigrated to the U.S. from Cuba in 2000 hoping to realize the American Dream.
Marcos' life in the U.S. started with plenty of hard work. After training as a Civil Engineer, Marcos found a true passion in cooking. In 2004, the first Havana Rumba was born with only 16 tables but it was filled with passion for delicious Cuban cuisine and personal, friendly service. Within weeks it was clear that more room would be needed. Today, there three Louisville locations.
The Havana Rumba chefs start their work at dawn by preparing everything from scratch. Famous dishes include greats such as: Masas de Puerco, Ropa Vieja, Lechón Asado, Vaca Frita, Pescado a la Parrilla.
Address: 3210 Bardstown Rd (Highlands)
Jack Fry's was established in 1933 by Jack Fry and his wife, Flossie. Fry was an interesting character known for his love of amateur boxing and the race horses. As a result, Jack Fry's became a sportsman's hangout, as evidenced by the numerous historic photographs that fill the walls of the current Jack Fry's. He was also known to conduct his bookmaking and bootlegging activities in "the back room". Jack closed his business in 1972. After ten years of renting this space as "Por Que No", a Mexican restaurant, it was re-opened as Jack Fry's in 1982.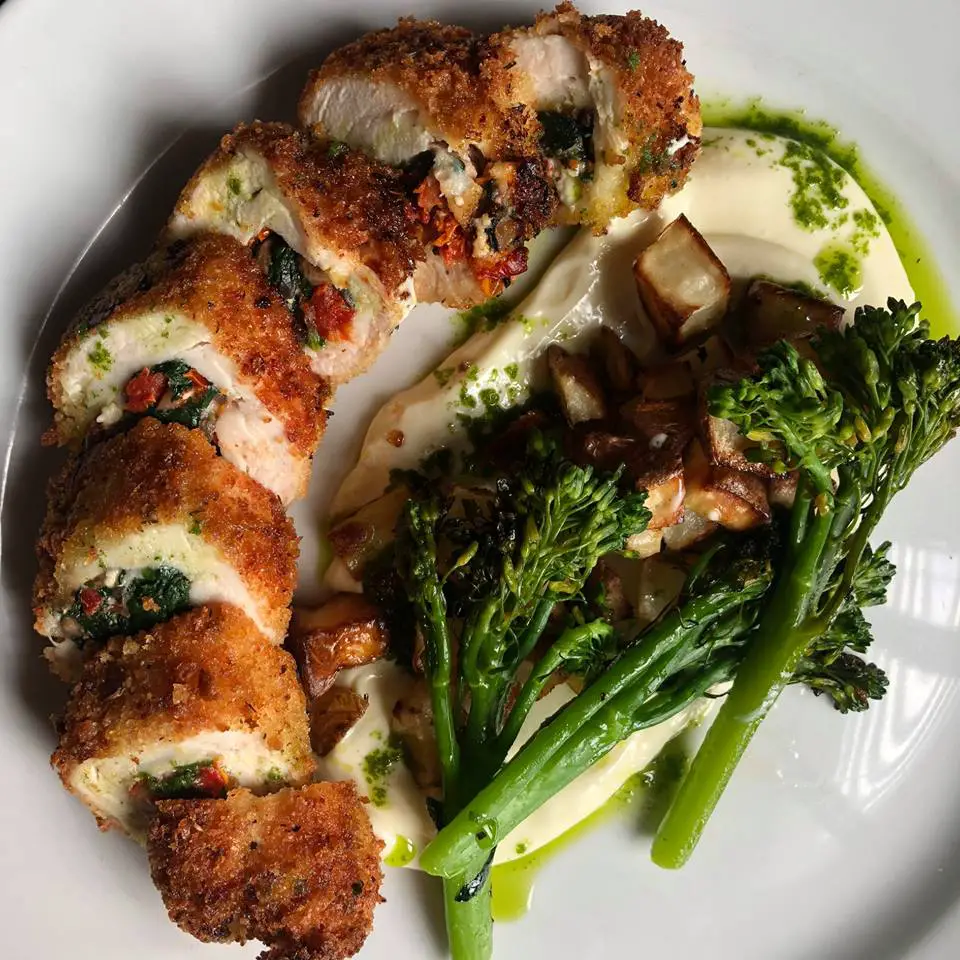 Address: 1007 Bardstown Rd (Highlands)
LouVino was founded by pharmacists-turned-restauranteurs Chad and Lauren Coulter in 2014. The Coulters got their entrepreneurial start by opening a 'Paint-and-Sip' business in Louisville in 2011 which exploded in popularity and lots of wine sales. It didn't take long for the couple to figure out there was an unmet need for great wine in the Louisville market.
LouVino's menu is made of many shareable plates that are heavily influenced from the South and the Coulter's home state of Georgia. The menu changes about every 2 months to ensure the use of fresh ingredients. In addition, each location allows the executive chef to use their culinary imagination to create their own seasonal section of the menu. Therefore, each location has its own unique menu.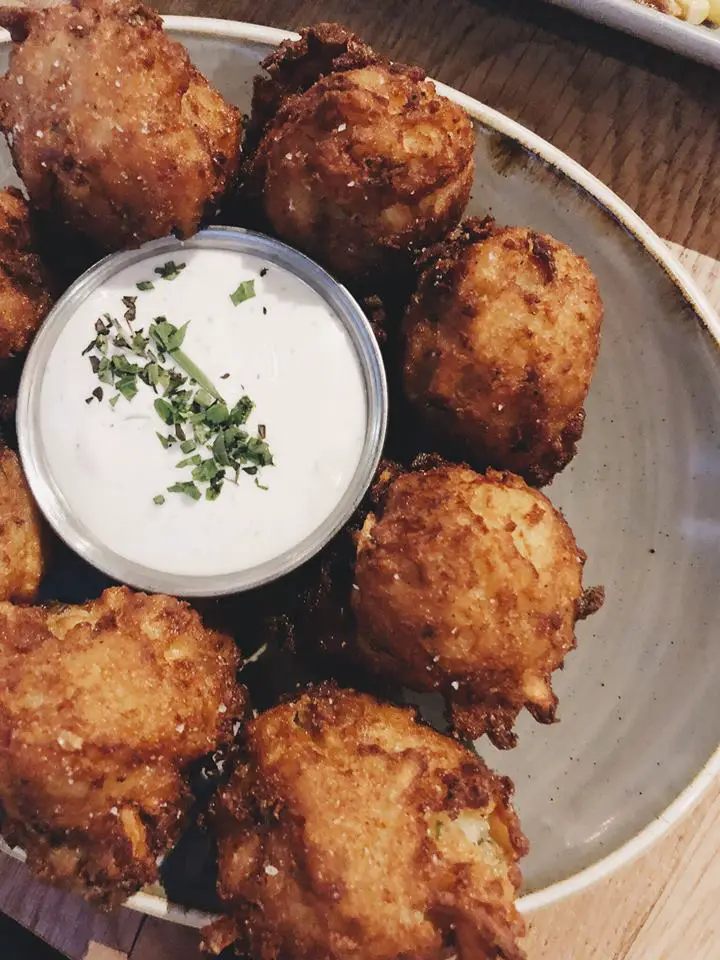 Address: 1606 Bardstown Rd (Highlands). Also location in Middletown
Mussel & Burger Bar is a go-to destinations for burgers, mussels, and beer. The menu offers up inventive burgers along with gourmet twists on classic bar and grill cuisine. Try out some unique items like the Mediterranean, Chorizo and Mexican burgers.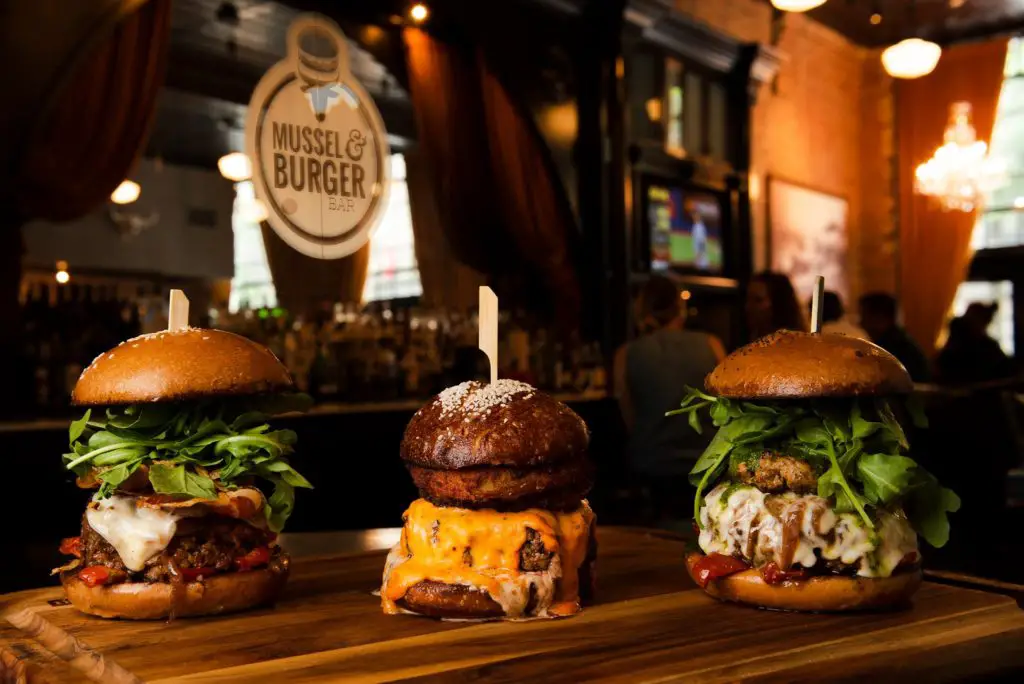 Address: 113 S 7th St (Downtown)
Napa River Grill prides itself on fresh, seasonal ingredients that take you to the Napa region. Established in 1999, Napa River Grill has been recognized across Louisville and many wine watchers. Go to enjoy the best of Northern California in a relaxed, upscale setting in Louisville.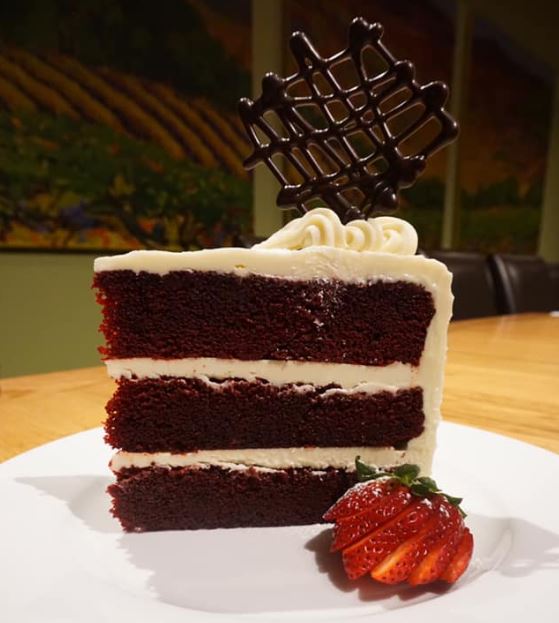 Address: 1211 Herr Lane (Westport Village)
Pat's Steakhouse has a tradition as a coach inn and travelers' rest stop that dates back more than 150 years. Inside, you will find a restaurant with a dining room of aged wood.

The service at Pat's Steakhouse seeks to be attentive yet not obtrusive. Steaks are hand-trimmed daily at Pat's. Come to visit a piece of historic Louisville's Irish heritage.
Address: 2437 Bardstown Rd (Crescent Hill)
Proof on Main connects to Louisville's acclaimed 21c Museum Hotel. This spot is popular to locals and tourists alike. Proof claims a commitment to local farming, they hope to deliver plates infused with local flavor. The bar is a local hot spot and features 120+ Kentucky Bourbons. Complimenting the culinary experience, take a look at the rotating contemporary art exhibitions, curated by 21c Museum Hotel.
Address: 702 W Main Street (Downtown)
NEW SPOTS IN TOWN
The Louisville restaurant scene is constantly evolving. From downtown to Germantown. From NuLu to Middletown, Louisville has a fantastic array of spots to eat. We thought we would highlight a few of the newcomers here:
When in Kentucky, you are bound to find many spots for Bourbon, but we like to highlight opportunities to put the local drink together with some good food.
At Steak & Bourbon, there are 70 bourbons too choose from alongside some traditional steak offerings like a filet, bone-in cowboy, or a big time rib-eye. If steak isn't your thing, there are also some other great entrees such as chicken or seafood.
From the creators of LouVino (another neam on the list) comes a creation centered around biscuits. At Biscuit Belly, most entrees start witha fantastic biscuit and then start piling on the fun.
From fried chicken to brisket, you won't be disappointed by the offerings at Biscuit Belly. Be sure to keep on top of the schedule though, as the stores close around 3pm. Perfect for breakfast, lunch or brunch!!!
Located in the St. Matthews area of town, Diamond Street Grub and Hops take street food to the next level. And diamond street isn't just for the food. Check out this spot for games on the big screen TVs. If watching the game isn't your thing, there are 40 beers on tap and some shuffleboard.
Want to jump on board with the Ramen craze? Look no further than Ramen House in the Highlands. Starting out as a tiny ramen house called Ramen Inochi, the Ramen House moved out into a larger location just a few blocks away.
MORE GREAT SPOTS
We like to keep our "Best Restaurants" list to a top 10. That said, we recognize that a little of this is subjective. If you find yourself needing more choices, here are some other great options while in Louisville.
After graduating from the Culinary Institute of America in 2000 and working at many of Louisville's favorite, Geoffrey Hyde started Fork & Barrel with one goal in mind: giving people as much southern hospitality and charm as one restaurant can hold.
Fork & Barrel prides itself on serving the comfort foods you grew up with … just kicked up a notch and served alongside some of the best drinks in the region.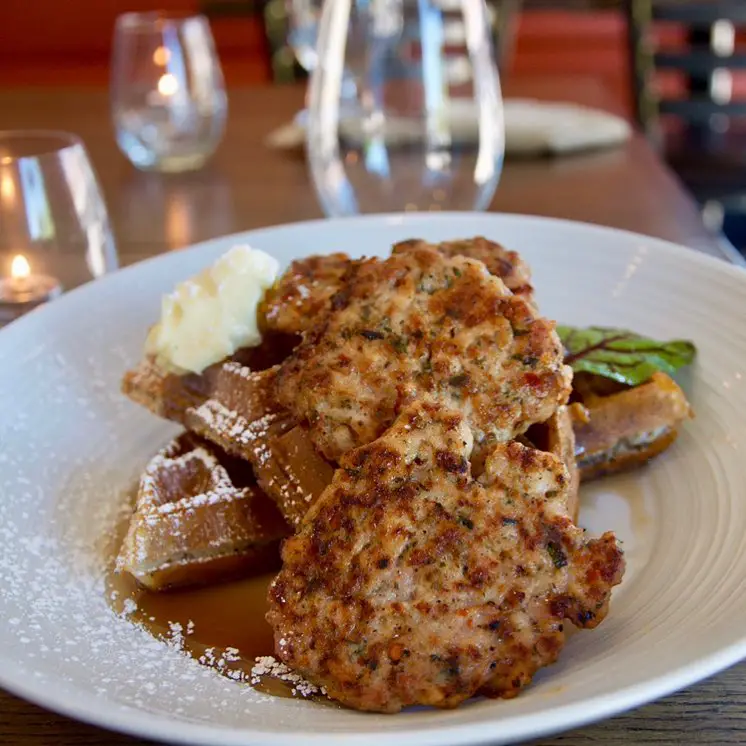 Address: 2244 Frankfort Avenue
Growing up in Mexico's Yucatan Peninsula, Chef Bruce Ucán was exposed early on to the flavors and techniques of his family's Mayan cooking. He came to the US in 1987 where he cooked in several local restaurants in Louisville, Kentucky.  Entrepreneurial in nature, Chef Ucán always wanted to own his own business and create his own food. 
In 1996, he started a food truck business, the Gypsy Van, that sold tacos, salbutes and tamales at farmer's markets, construction sites and festivals. Just a year later, he opened a restaurant on East Market Street called the Mayan Gypsy, which he later transformed into the Mayan Cafe, his current endeavor.  Here, he fuses traditional Mayan recipes and flavors with local, seasonal ingredients.  Ucán grew up eating the fruits and vegetables grown around him and is committed to sharing this philosophy for food with his customers here.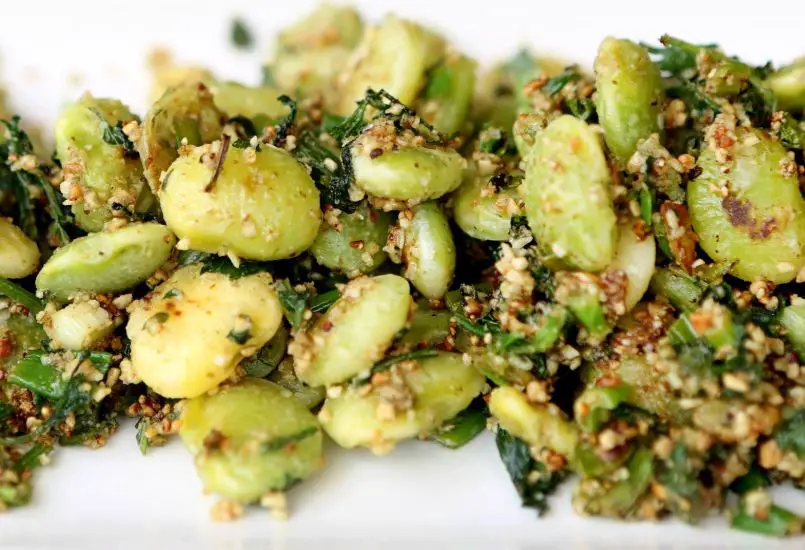 Address: 813 E Market Street (Downtown)
Jeffrey Rothberg takes his inspiration from his family past. In his grandfaterher's kitchen, you came to the breakfast table ready to eat after a day that started with hard work. Wild Eggs works hard to continue the tradition, now serving Breakfast and Brunch at multiple Louisville locations. Go to experience a somewhat upscale breakfast fare at reasonable prices. Try out the signature Everything muffin and Sweet Home Apple Bourbon Crepes.
Address: 3985 Duchmans Lane (Check website for additional locations)
Mojito Tapas is the joint venture of General Manager Marcos Lorenzo and Chef Pedro Hernández. Marcos was the creator of Havanna Rumba that also made our list.

Address: 2231 Holiday Manor Center (Holiday Manor)
Toast on Market is a lively spot in the heart of NULU and the vibrant downtown New Albany. The restaurant is serving up classic and inventive breakfast dishes, along with fresh salads, sandwiches, and homemade soups.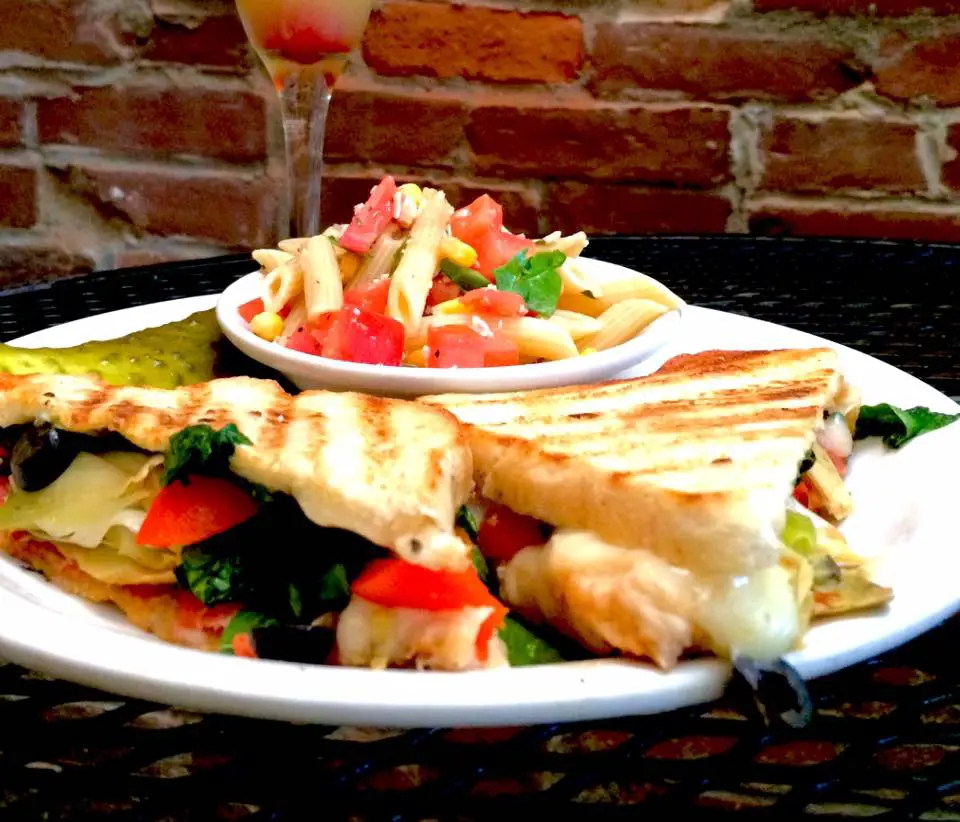 Address: 620 E Market Street (Downtown)