Today, Taco Bell is one of the most popular franchise systems in the United States but it began with humble beginnings in 1954. Before Glen Bell created Taco Bell, he started Bell's Drive-In and Taco Tia in San Bernadino, California (same place where McDonald's began) Years later, Glen Bell opened what was the first Taco Bell restaurant in Downey, California serving what his customers called "Tay-Kohs".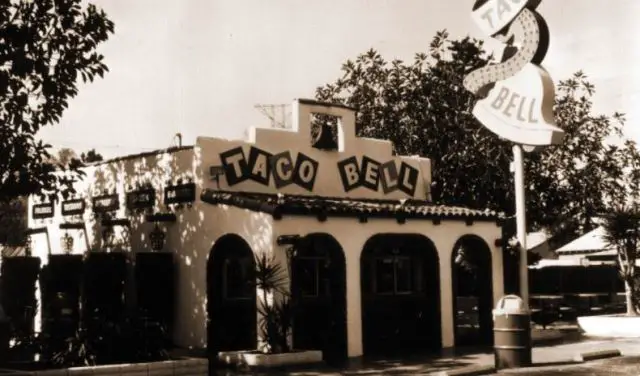 Two years later, Bell signed up his first franchisee and by 1967 opened its 100th location. In 1970, Taco Bell went public with 325 locations at the time. Later, Taco Bell would sell to PepsiCo and eventually spun off into what is today Yum Brands. Yum owns Taco Bell, Pizza Hut, and Kentucky Fried Chicken (KFC). Today, Taco Bell has nearly 7,000 locations in the US, most of which are franchised.
So you are ready to become a Taco Bell franchisee by opening a store? The popularity of the chain is pretty high which causes some difficulties becoming a franchisee. We reviewed the franchise disclosure document, and found that the initial investment for a traditional unit ranged from $1,179,100 to $2,622,400 in 2017, including a $45,000 franchise fee per location.
How Much Money Does a Taco Bell Franchisee Make?
When it comes to profitability in the fast food space, Taco Bell sits at the top of the food chain. Average EBITDAR comes out to around 25%, and average restaurant sales are around $1.5M. With a typical rent of around 8%, this means EBITDA lands at around 17% or $255,000 per store. A franchisee therefore makes about $250,000 – $300,000 per location.
Other major cost items include labor and cost of goods. According to the FDD, these items were 26.4% and 28.9%:
Average Cost of Goods: $460,424 (26.4%)
Average Labor Cost: $503,660 (28.9%)
Franchise Fee
The initial franchise fee for a Taco Bell is $45,000. For food franchises, this franchise fee puts Taco Bell towards the top-end of other brands. The brand has become one of the most valuable and well performing brands in fast food, so it is able to capture premium fees.
Estimated Initial Investment
On top of the franchise fee, there are many other costs associated with building a Taco Bell. The majority of stores are freestanding with a drive thru, and the total investment is estimated at around $1.1M to $2.6M.
The initial investment breakdown includes:
Application and Background Check: $300-$600 per person
Initial Franchise Fee: $45,000
First unit construction services: $26,800
Optional Real Estate Services: $0-$25,000
Permits, licenses and Security Deposits: $74,000
Real Property: $175,000-$1,400,000
Building Site Construction: $534,500-$686,000
Equipment Signage: $271,500-$290,000
Initial Inventory: $7,000-$10,000
Grand Opening: $5,000
Additional Funds (3 Months): $40,000-$60,000
Total Initial Investment $1,179,100-$2,622,400
Taco Bell Net Worth Requirement
Maybe you can find the money to build a new Taco Bell, but along with that Taco Bell is also going to check out your net worth. The current net worth requirement to become a Taco Bell franchisee is a liquidity requirement of $750,000 with net worth of $1,500,000.
Other Ongoing Fees: Royalty and Advertising Fees
Like many other food franchises, the most common ongoing fees are royalties and advertising fees. At a 5.5% Royalty and 4.5% marketing fee, Taco Bell is middle of the road to high when it comes to these fees.
Period Franchise Fee: 5.5% of Unit's Gross Sales
Period Marketing Fee: 4.5% of Unit's Gross Sales
Here is a taste of what you can expect from Taco Bell Advertising these days
Existing Restaurant Sales
Another interesting tidbit from the FDD were sales of existing franchises during the year. Group of restaurants (2-42) sold for prices ranging from $1,800,000 to $103,536,000.
The average Taco Bell business sells in the M&A markets at around 8.0x trailing twelve months EBITDA.