If you have ever eaten at a food truck, you know that it can be some great food and a fun interaction. Some people will argue that food trucks are so expensive, but we think that it can be a worthwhile experience.
To add that that, many food truck operators are just getting their start, so we love to support them. If you are looking for a new food truck experience in Louisville, we made a list for you here.
If you are looking for the Best Restaurants in Louisville and want to sit down, we have you covered here.
502 Cafe
502 Cafe carrying all the best smoked BBQ in Louisville, dishing up Smoked Brisket Sandwiches, Pulled Pork, Chicken Legs, Baby Back Ribs, Andouille Sausage, Bratwursts, served with your choice of Truffle Mac & Cheese, Cowboy Baked Beans, Homemade Slaw, Smoked Corn on the Cob and more. The process of slow smoking all food to a tender juicy beyond compare, will be sure make any event unforgettable!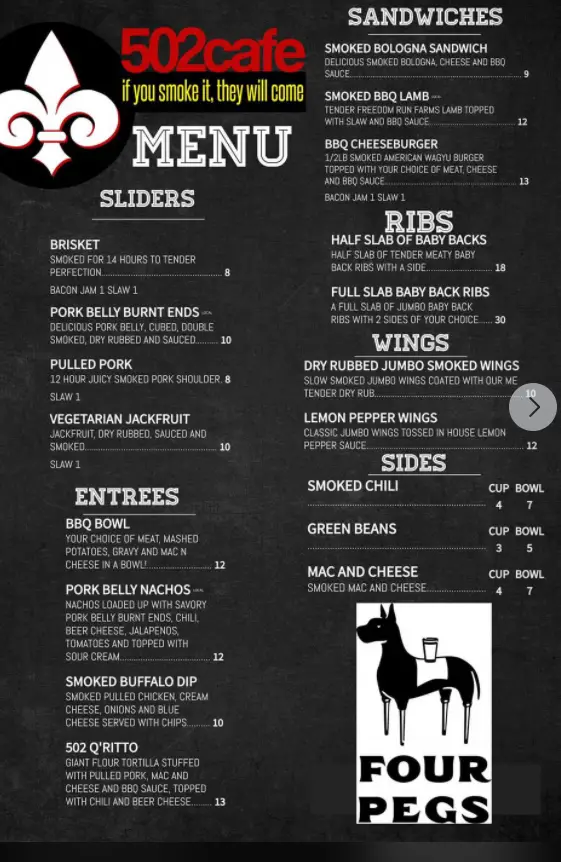 Bellissimo Authentic Italian
A simple Italian meal served up by Bellissimo in their food truck.
Black Rock Grille
Black Rock Grille Food Truck is all about simple…but interesting, good food with the best ingredients. Owner and Head Chef, Chuck Downes makes everything by hand, from the mayonnaise and guacamole and jalapenos to the hand-cut fries and ketchup. He also never uses any frozen ingredients and only uses Certified Angus beef for the burgers. All the burgers are grilled on a black rock basalt stone (hence the name, Black Rock Grille!) that adds intense flavor while getting the perfect sear on each and every burger. Hungry yet?
Boo Boo's Smoke Shack
Boo Boo's Smoke Shack is serving up BBQ to the Louisville community.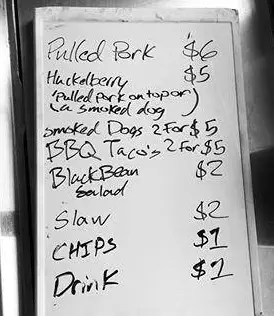 Boss Hog's BBQ
Boss Hog's BBQ is Now Serving: Ribs, Rib Tips, Wings, Pulled Pork, Pulled Chicken, Hot Links, Chili Dogs, Nachos, and more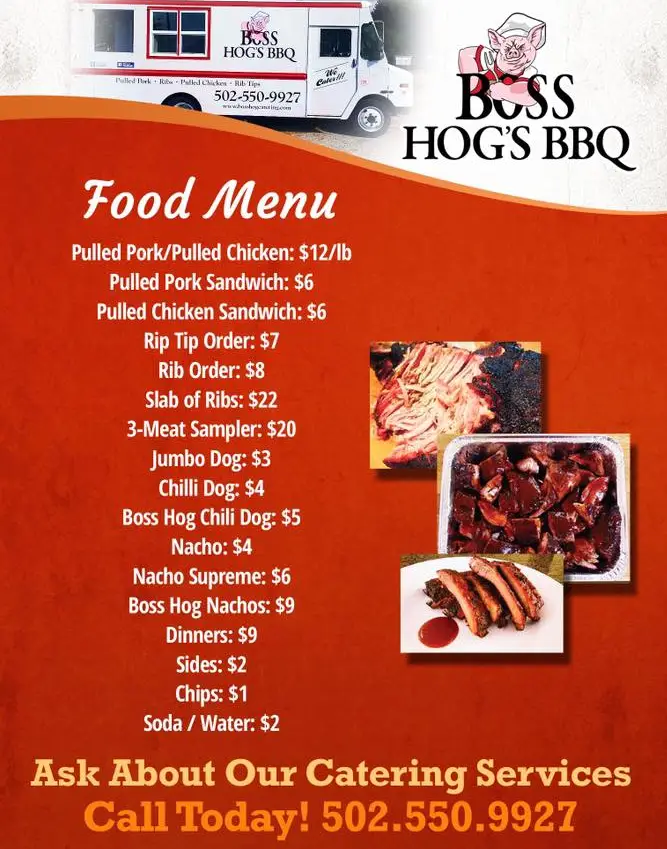 Captain's Kitchen Food Truck
Captain's Kitchen Food truck serving up sea food and other sandwich combos.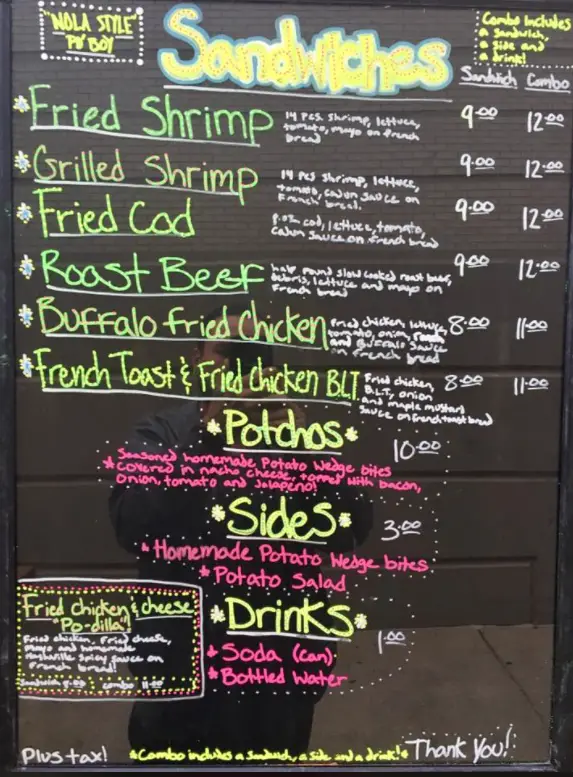 Crave Cafe & Catering / Crave A Go Go Food Truck
Crave Cafe boasts at least 3 made from scratch soups daily, and a lunch Special!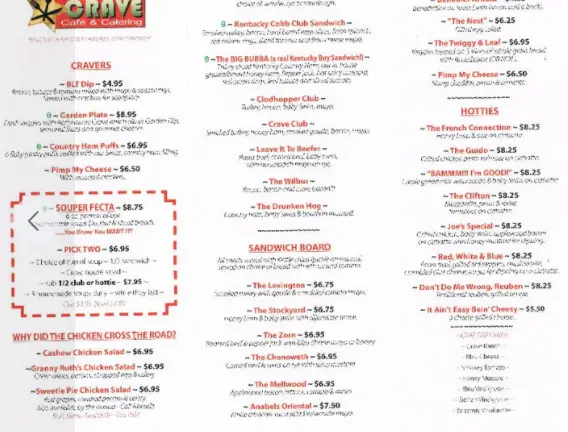 Donny's Burger Bowl
Donny's Burger Bowl is a Louisville food truck serving wraps quesadillas, burgers, chicken and steak.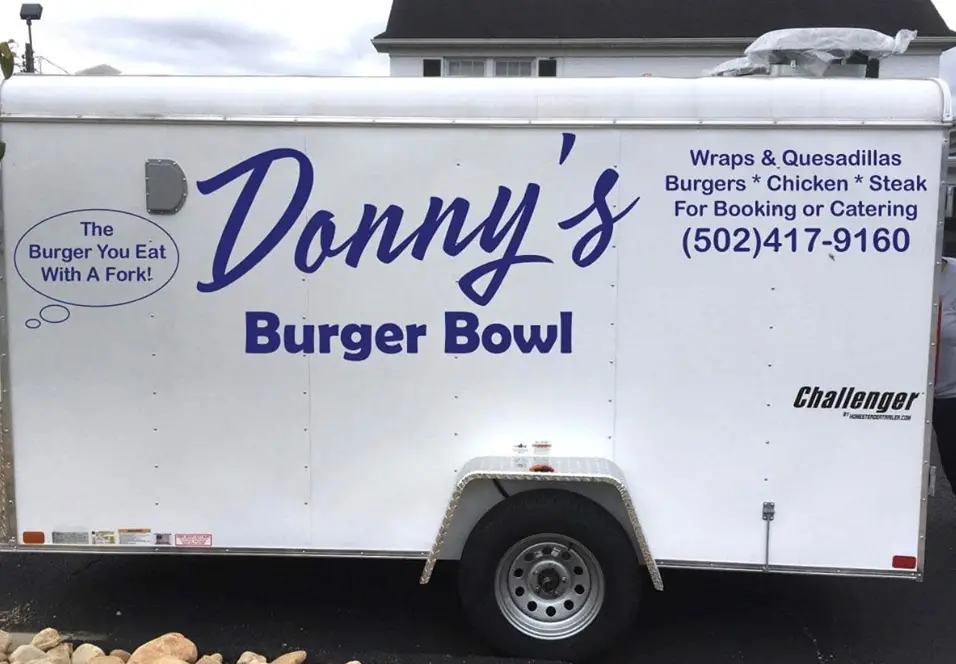 El Taco Luchador
El Taco Lucador Truck serving up fun tacos and sandwiches to the Louisville area.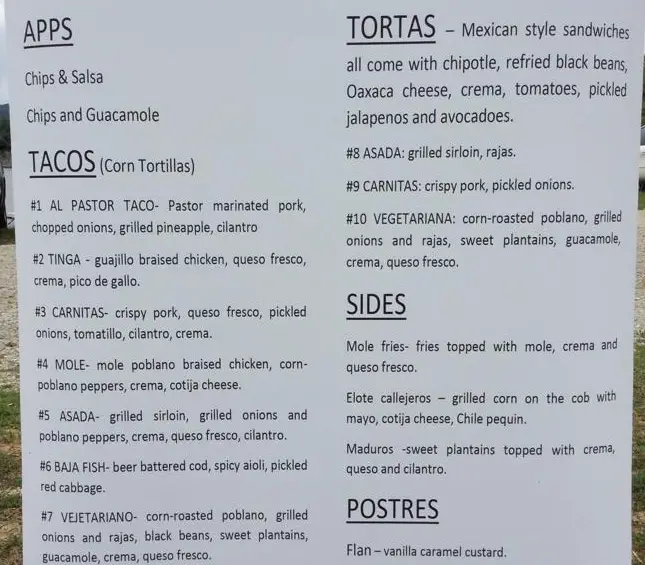 Get in Your Belly Deli
Get in Your Belly Deli serving up east coast to the Midwest via a Deli Food Truck. Great Sandwiches and Homemade soups!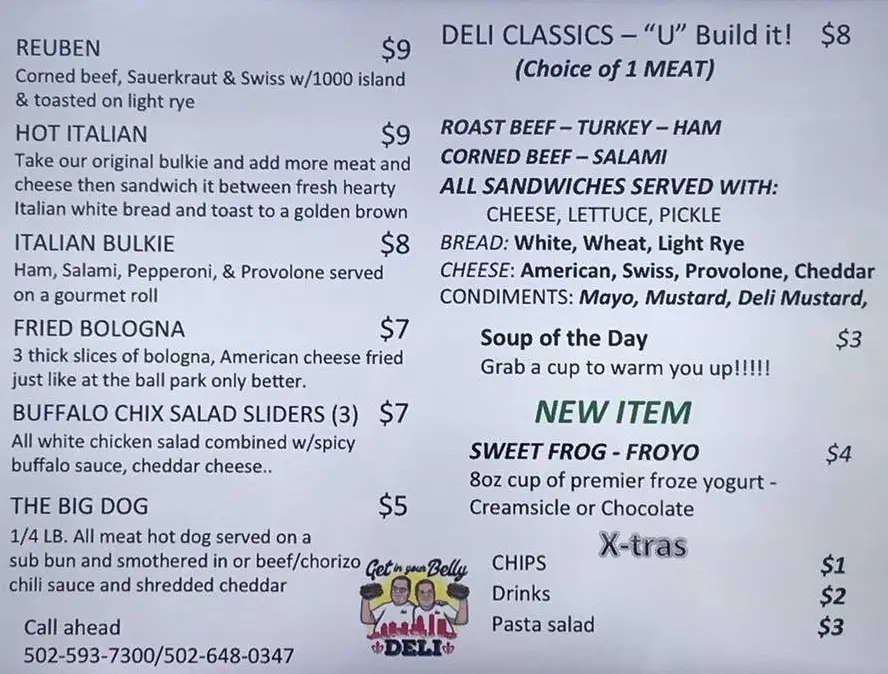 Get It On A Bun At Bootys
Get It on a Bun at Bootys with "food so good you'll smack yo momma"!
Ice Cream Dreams
Ice Cream Dreams serves up soft serve ice cream via food truck into Louisville.
Joella's Hot Chicken
Joella's Hot Chicken is one of the most popular hot chicken spots in Louisville.
La Chandeleur Food Truck
Catch all the Crepes at La Chandeleur Restaurant and Food Truck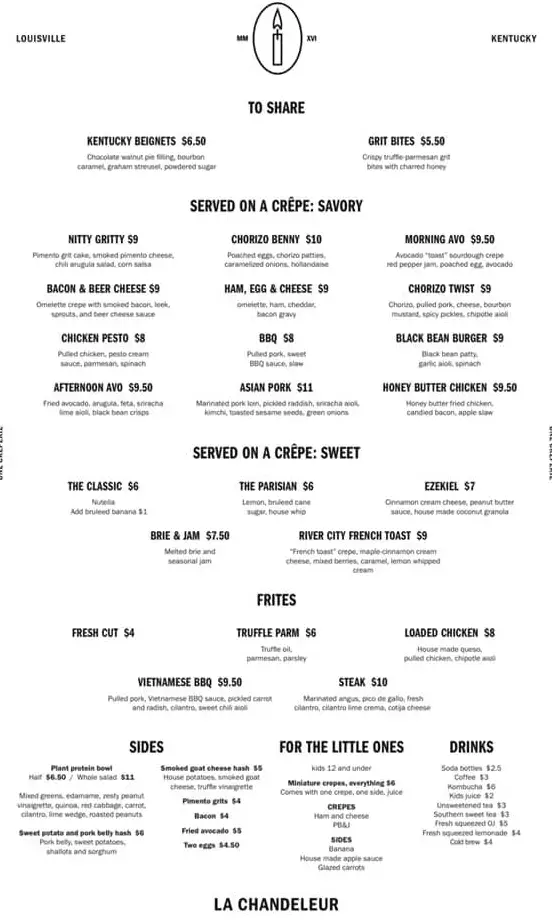 Lil Cheezers Gourmet Grilled Cheesemobile
Lil Cheezers are serving up gourmet grilled cheese to Louisville.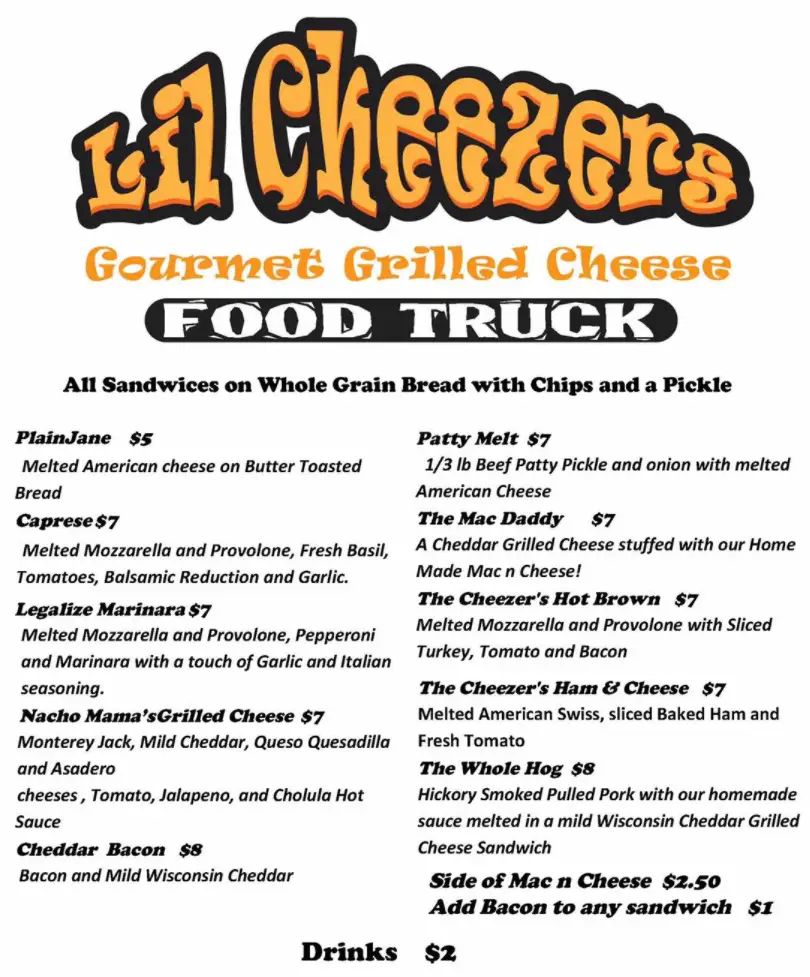 Louisville Dessert Truck
Louisville Dessert Truck serving up fun desserts to the Louisville community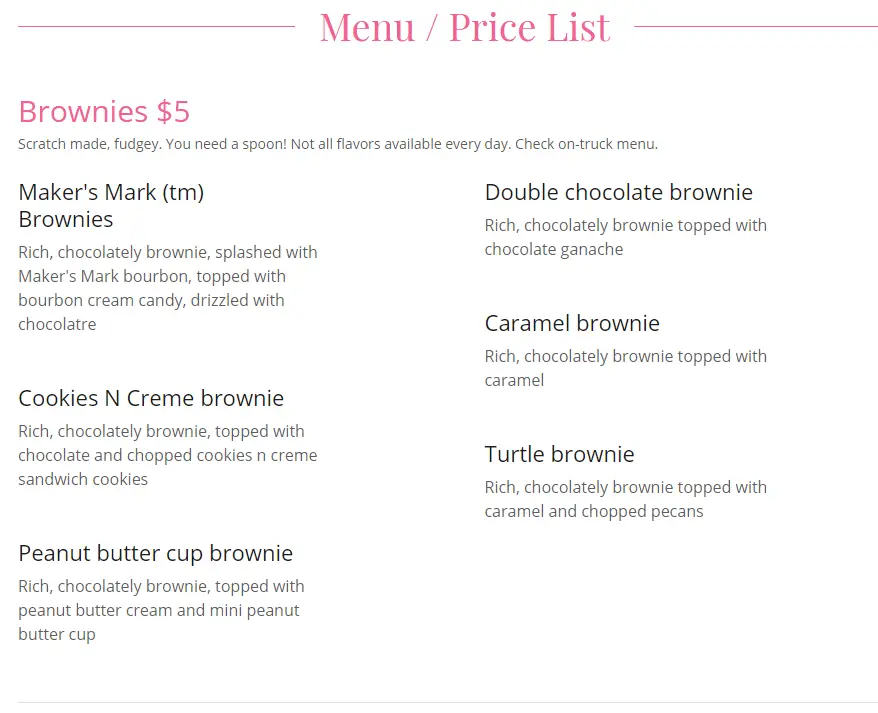 Louisville Sushi Truck
Louisville's very own Louisville Sushi truck claiming ground in the derby city. The perfect way to catch someone eye and taste with a bright red sushi truck rolling up some of the fresh and best tasting sushi rolls Kentucky can offer. The great sushi meals are meant to be enjoyed on the go. Louisville Sushi popular menu has led them to be the to go place for sushi.
MexA Tacos

MexA Tacos serves and specializes in just one thing: authentic, simple homemade premium tacos and more.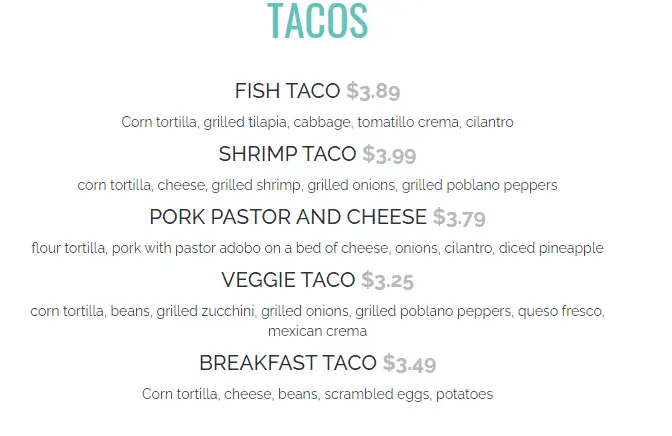 Moe-licious BBQ
Moe-licious serves up BBQ via its portable smoker across Kentucky.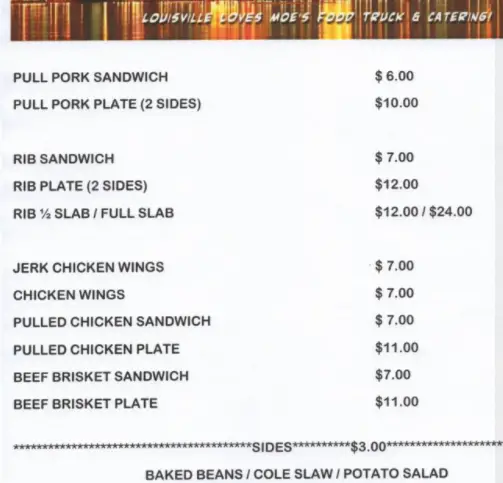 MozzaPi
MozzaPi serves up Atrisan Pizza and Baked goods made on stone milled flours, sustainable, organic farming and locally sourced ingredients.
Pegasus Plus Sweets Treats and Ice Cream
Pegasus serves up sweet treats and ice creams via their food truck
POLLO – a gourmet chicken joint
Pollo says they are the first Louisville food truck to focus just on chicken. Although check out the menu as they serve some other items too.
Ramiros Cantina
Ramiros Cantina serves up everything from vegetarian options to chicken quesadilas and steak tacos. Most popular item is the chicken taco.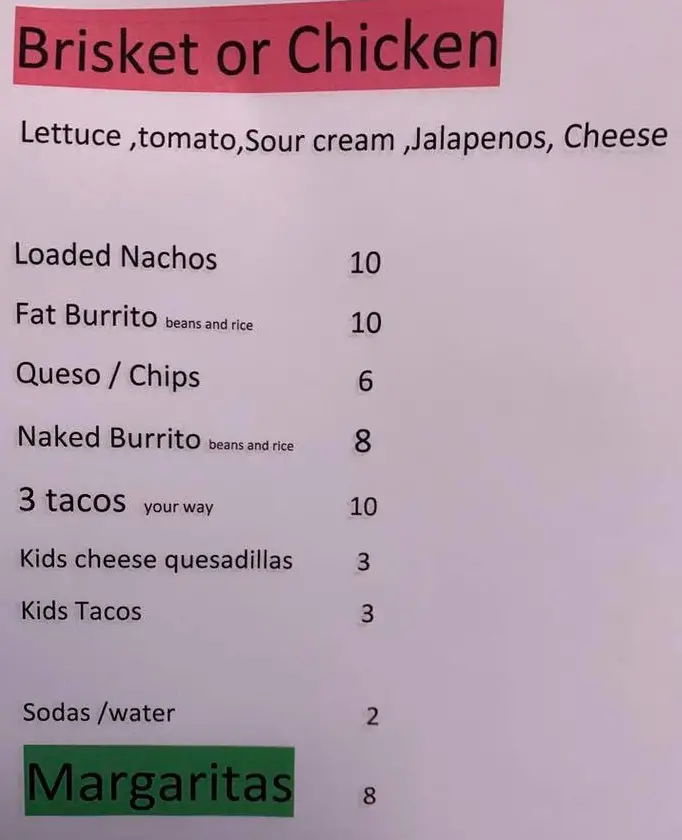 Smok'N Cantina
The "Smok'N Cantina" is a mobile catering food truck that offers Southwest street food with a BBQ twist. Serving "NachOrdinary Tacos!"
STTAT-Js Cajun Cuisine
STTAT-J's Cajun Cuisine, offers Cajun BBq, Catfish, Gumbo, PO Boy sandwiches, Jambalaya, Home Made Boudin Balls, Special Order Crawfish/shrimp boils, and sides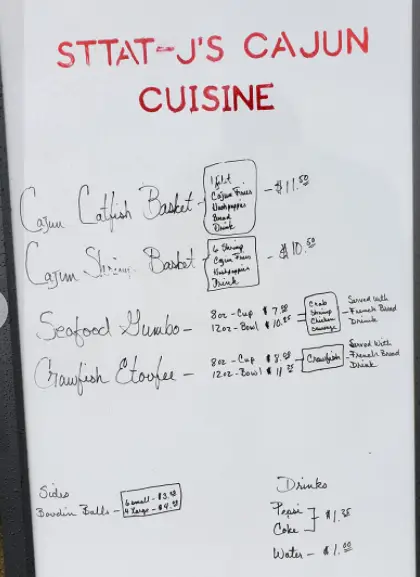 Sweet 'n' Savory
Sweet and Savory serves up Gluten-free crepes, All-Natural Smoothies, gelato, coffee. All of our crepes are gluten and dairy free and made with local, free-range eggs as well.
The Celtic Pig
The Celtic Pig grew out of a passion for smoked meat and shared Celtic ancestry. In addition to the original BBQ, the expanded menu offers Scottish and Irish favorites.
The Cookie Cabin Creamery
The Cookie Cabin is a mobile cabin selling warm cookies, fresh ice cream, and delicious ice cream sandwiches.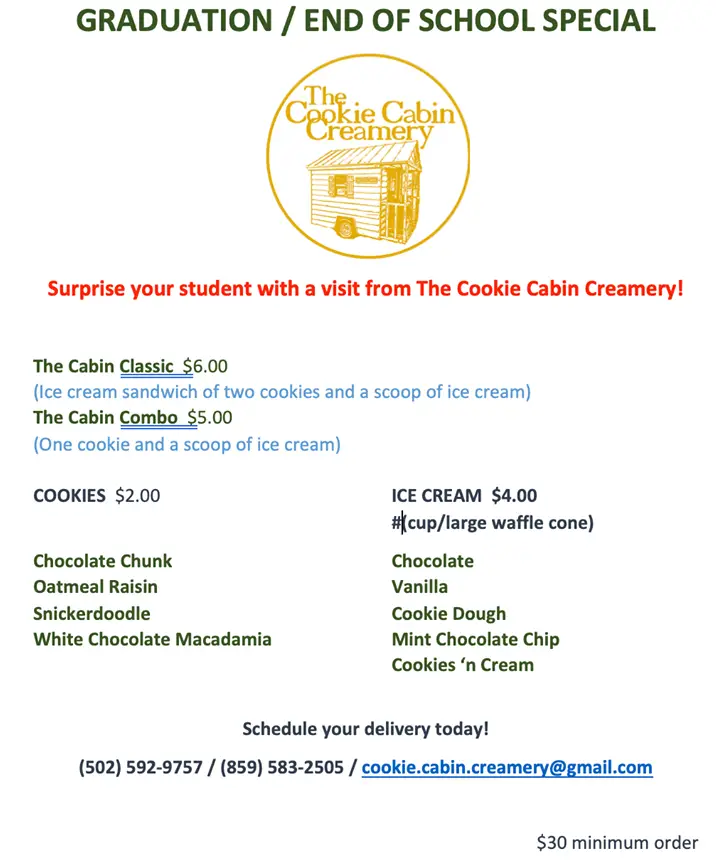 The Traveling Kitchen
The Traveling Kitchen is the ultimate street food on wheels! Korean Tacos, Burritos, Pan-fried Dumplings! Available for any events! Food from around the world!
WeekEnd Burgers
WeekEnd Burgers serving up burgers and other sandwiches from their food truck.