So you are see that "Hot" light at the local Krispy Kreme Franchise. You can't help but pull over to get some hot donuts. While you are standing eating your hot donut, you feel tempted to try some more flavors. And after all, who can eat just one donut?
We can't eat just one. For us, there is nothing like a donut "hot off the press". It really does just melt in your mouth. Other than a hot original glazed, what should you try next? We went through the very difficult task of ranking Krispy Kreme donuts, best to worst. Although, who can say a donut is the worst?
1. Original Glazed
Look out for the Hot Light™! The Hot Light signals something really special. When they turn the light on, it means that delicious Original Glazed® Doughnuts are available right at that very moment! So when you see the Hot Light on, stop in and get some hot Original Glazed® doughnuts.
2. Chocolate Iced Glazed
Chocolate lovers take note! They take our Original Glazed® doughnut one simple, yet delicious, step further by hand-dipping it in smooth, delectable chocolate icing.
3. Glazed Chocolate Cake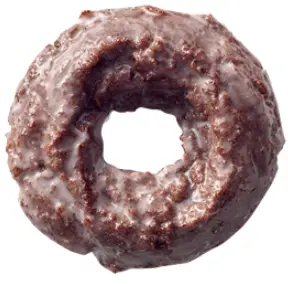 If you love chocolate cake then you love this doughnut. It is rich, moist and full of chocolate flavor. We then top it off with our signature glaze.
4. Chocolate Iced with Sprinkles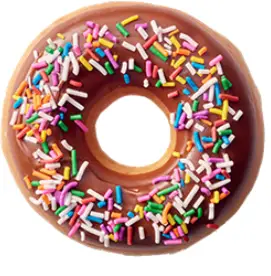 The Original Glazed® ring is dipped in chocolate icing and then topped with colorful sprinkles.
5. Glazed Blueberry Cake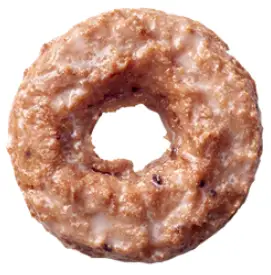 This classic cake doughnut is bursting with blueberry flavor and then glazed to create an irresistible flavor combination.
6. Oreo Cookies and Kreme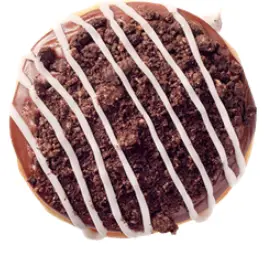 The OREO® Cookies and Kreme Doughnut is a fan favorite! Filled with OREO Cookies and Kreme filling, dipped in dark chocolate icing and topped with OREO cookie pieces. You don't want to miss this.
7. Chocolate Iced with Filling
A favorite of many, this yummy variety is filled with our light and smooth KREME™ filling. It is then dipped in our classic chocolate icing to create a delectably balanced treat.
8. Pumpkin Spike Cake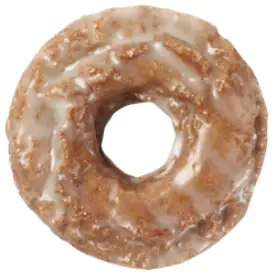 A glazed, old fashioned Pumpkin Spice Cake Doughnut
9. Chocolate Iced Raspberry Filled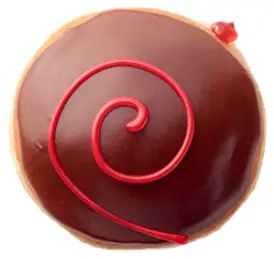 Filled with sweet raspberry jelly, this scrumptious doughnut is topped with chocolate icing and a delicate red swirl.
10. Reese's Classic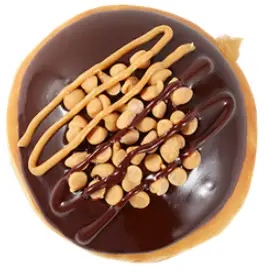 A doughnut filled with REESE'S Peanut Butter Kreme™, dipped in HERSHEY'S chocolate icing, topped with mini peanut butter chips and a drizzle of chocolate and REESE'S peanut butter sauce.
11. Cake Batter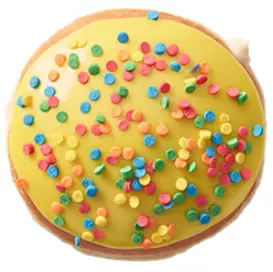 We love celebrating birthdays every day with a scrumptious cake batter doughnut. Filled with cake batter KREME, topped with yellow icing and bright confetti sprinkles, this doughnut is perfect for any party.
12. Glazed Raspberry Filled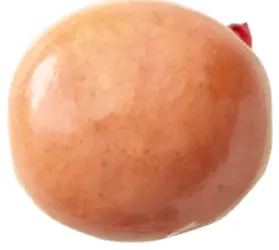 This scrumptious doughnut is glazed and then filled with a sweet and tangy balanced raspberry jelly.
13. Glazed Cruller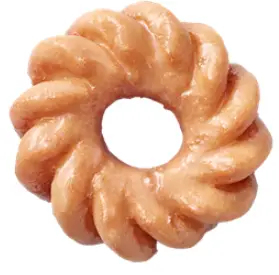 Rich and moist, our cruller is an enticing twist on our classic cake doughnut. And, of course, it's finished off with our uniquely delicious signature glaze.
14. Glazed Sour Cream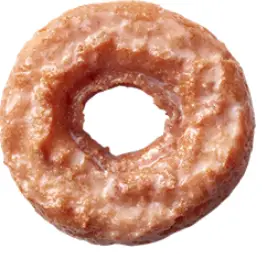 This rich and moist cake doughnut is topped with Original Glaze, providing the perfect finishing touch to a scrumptious classic.
15. Strawberry Iced with Sprinkles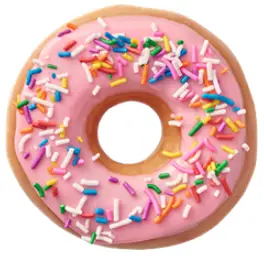 Our Original Glazed® Doughnut is dipped in strawberry icing and topped with festive rainbow sprinkles.
16. Dulce de Leche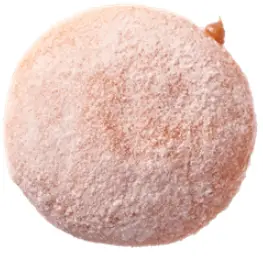 Dulce de leche originated south of the border – a rich and creamy caramel-flavored treat. Its deliciousness inspired our Dulce de Leche doughnut. Thick dulce de leche filling is inside; crunchy, granulated sugar coats the outside.
17. Strawberry Iced
The strawberry iced doughnut is a delicious treat and so pretty in pink.
18. Chocolate Iced Cake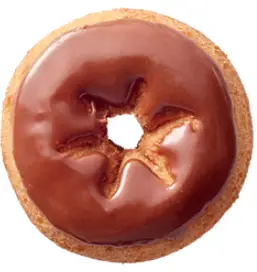 Our Traditional Cake doughnut is hand-dipped in decadent chocolate icing.
19. Apple Fritter
Apple Fritters are a classic. Ours is bursting with cinnamon and apple flavor, all covered in glaze.
20. Powdered Cake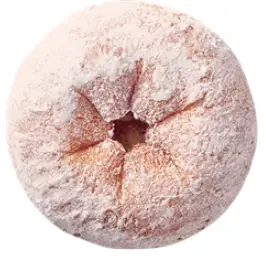 Another classic – This rich and moist traditional cake is covered in powdered sugar. It is worth the mess!
21. Glazed Lemon Filled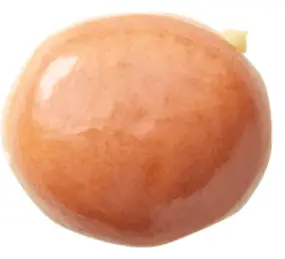 Bursting with lemon filling and topped with our signature Original Glaze, our lemon filled doughnut is sure to brighten your taste buds.
22. Cinnamon Apple Filled
Inspired by classic apple pie, this doughnut is filled with cinnamon apple compote. It then is tossed in a cinnamon sugar topping to incorporate the flavor throughout.
24. Chocolate Iced With Kreme Filling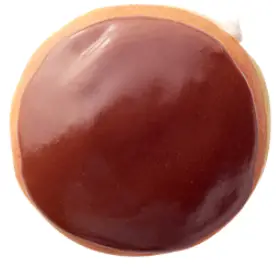 A favorite of many, this yummy variety is filled with our light and smooth KREME™ filling. It is then dipped in our classic chocolate icing to create a delectably balanced treat.
25. Glazed With Kreme Filling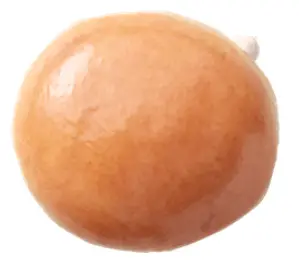 This yeast raised shell is glazed and then filled with delicious KREME.
26. New York Cheesecake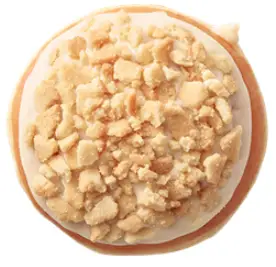 Our version of this popular dessert is filled with rich, creamy cheesecake filling, topped with cream cheese icing and sprinkled with crunchy graham.
27. Traditional Cake Donut
The classic cake doughnut is simple and a little less sweet than its fellow doughnuts. Moist and rich, sometimes simple is all you need.