Subway is famously known for its foot-long sandwiches, but it began with humble beginnings in August of 1965. Like many other franchise concepts, Subway began with a small loan and a young, inexperienced operator. Fred DeLuca, 17 at the time, borrowed $1,000 from a family friend, Peter Buck, to open the first Pete's Super Submarines.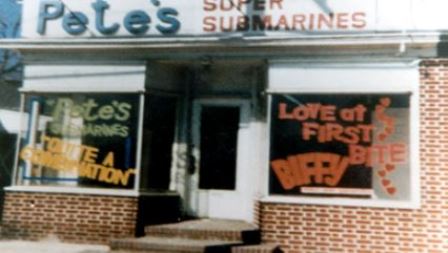 The company later went on to change the name to Subway. After opening 16 company-owned locations by 1974, Subway opened its first franchised location. By the end of 2017, there were 25,908 franchised outlets. To put that in perspective, that is about 12,000 more stores than McDonald's!
So you are ready and interested in opening a Subway but want to know what it will cost you? We reviewed the Subway Franchise Disclosure Document (FDD) and found the estimated initial investment to be $150,050 to $328,700 for a traditional store, inclusive of a $15,000 franchise fee.
Keep reading to find out about the investment in the originator of the "Five dollar footlong"
How Much Money Does a Subway Franchisee Make?
So what should you expect on your initial $150,000 investment? Subway has one of the lowest franchise investment costs to build a new store, but it also has some of the lowest average volumes. The average Subway restaurant collects about $450,000 in sales per location. On those sales, EBITDA is likely in the 10% range, so a franchisee can expect about $45,000 in profits per location.
This also assumes that the franchisee doesn't work in the store. Working in the store likely increases income on top of the profits. So is this a good return on investment. Well, at $45,000 in profits on a $150,000 investment, this equates to 30% return on investment. This is likely seen as a good return by many but on a very small base. You will likely need to compare this versus other options for your investment dollars to see if it is a good return on your investment.
Subway Franchise Fees
The franchise fee for Subway is $15,000. When it comes to both franchise fees and other investments, Subway is at the bottom end of the spectrum for food franchises.
Estimated Initial Investment
On top of the franchise fee of $15,000, the estimated initial investment for a Subway is $150,050 to $328,000. As you may or may not realize, this is pretty low for a food franchise. The equipment and build out are pretty low which has historically made it a pretty easy franchise for many people to join and grow. Here are how the initial investment breaks down:
Initial Franchise Fee: $15,000
Real Property: $2,000 to $12,000
Leasehold Improvements: $89,500 to $194,500
Equipment Lease: $7,500 to $15,500
Optional Security System: $2,450 to $3,550
Freight Charges: $3,500 to $5,800
Outside Signage: $2,000 to $8,000
Opening Inventory: $4,400 to $6,050
Insurance: $1,200 to $5,000
Supplies: $500 to $1,300
Training Expenses: $2,500 to $4,500
Legal and Accounting: $1,000 to $3,500
Grand Opening Advertising: $2,500 to $4,500
Legal and Accounting: $1,000 to $3,500
Licenses and Deposits: $4,000 to $8,000
Additional Funds: $12,000 to $42,000
Total: $150,050 to $328,700
Subway Net Worth Requirement
Maybe you can find the money to build a new Subway, but along with that Subway is also going to check out your net worth. The current net worth requirement to become a Subway franchisee is a liquidity requirement of $30,000 with net worth of $80,000.
Other Ongoing Fees: Royalty and Advertising Costs
Like most food franchises, the major ongoing costs associated with being part of a franchise include the royalties and advertising fees. At an 8% royalty and 4.5% advertising fee, Subway has one of the higher royalties in food franchises.
Royalty: 8% of Gross Sales
Advertising: 4.5% of Gross Sales
Local Advertising: Established by franchisees
Grand Opening Advertising: $2,000
Subway Rewards Program: Up to 1.9%, subject to annual adjustments
Subway Listens Program: Will cost approximately $0.33 to $0.35 per cookie/drink redemption
Customer Complaint resolution: $2-$20 per incident
What can you expect from your advertising dollars? Here is a sample of current Subway commercials.