Whether you are a local in Western Kentucky, traveling to the Derby in Louisville and wandered west, or you are in town for Quilt Week, you need to find some places to eat while in Paducah.
Paducah is one of the most quaint downtown experiences in all of Kentucky. It is the largest city in the Jackson Purchase region, and it is located at the intersection of the Tennessee and Ohio Rivers.
As a town with less than 25,000 people, you may be wondering where to eat. Here are some of the best spots to eat that we have found.
As Paducah's first farm to table restaurant, Freight House serves up traditional southern flavors paired with locally sourced meats and veggies. Stop in for what is in season.
If you were thinking you had heard of this spot, the restaurant is led by chef Sara Bradley. Sara was runner-up on season 16 of Bravo's cooking show Top Chef. She opened the restaurant in 2015 ahead of her appearance on the show.
Interview with Top Chef's Sara Bradley
A breakfast and lunch only spot located in downtown. Gold Rush is open for breatkfast and lunch times only from 6am – 2pm on Tuesday through Sunday (Opens at 8 on Sundays). Stop by for breakfast and lunch the way grandma would make it.
Were you expecting to feed your need for Caribbean Soul at this local Paducah restaurant? Flamingo Row offers up appetizers, burgers, sandwiches, stuffed breads, salads, steaks, chicken, seafood, meatloaf, pasta, vegetables, fish shrimp island rice and more!
This spot is located in the historic Greyhound Bus Station district. They serve up four regular beers as well as some small batch items like Cherry Porter, Blueberry Ale and Orange Blossom Special. Other Kentucky brews are also offered up on the regular.
On the pub side of the house, there are sure to be dishes to please the tastes of most. The dinner also sometimes comes with a show with regular comedy and open mic nights.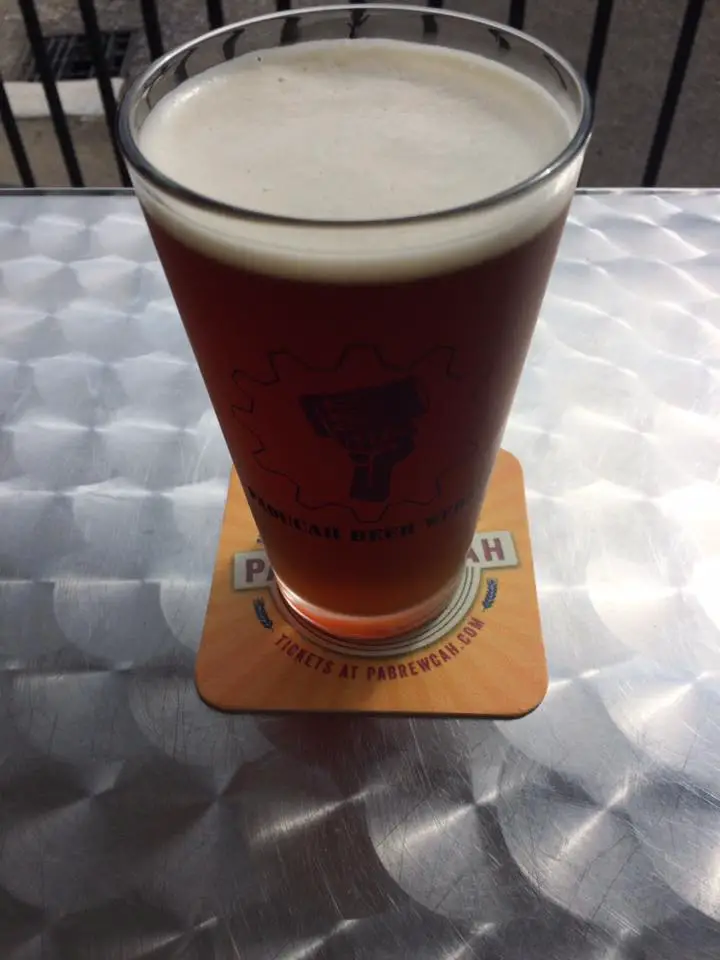 Stepping outside the usual burger spots, Just Hamburgers offers up good burgers, fries and shakes. This is a popular carry out and drive thru service in the Paducah area. HIt it up for something quick while in town.
This is a great location for food with a great atmosphere. Artwork lines the walls, and there is both indoor and outdoor seating. Hours vary by day, so be sure to check it out before heading over to JP's.
A pizza by the slice kind of place that should be on your radar. Closed on Sundays and the appearance looks old. Don't let the appearance keep you away.
The dough is great and toppings are plentiful. Ask about the bottle of honey. You will see it with the other toppings, and it is worth a try!
Doesn't that sound like a fun dive?! An Eat Place is surely something to check out. On Sunday, check out the brunch as many rave about it. Check out Doe's for the down home feel in Paducah.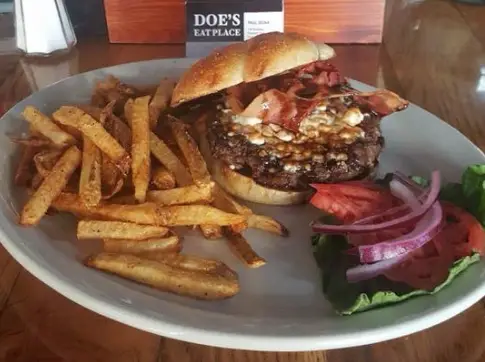 Western Kentucky probably isn't on your list of ideal spots for seafood, but Strickland's has been serving it up for over 40 years. Come for the seafood, some with a Cajun flair. If you don't wan't seafood, there are also some other options for you. Kid friendly as well with nightly specials.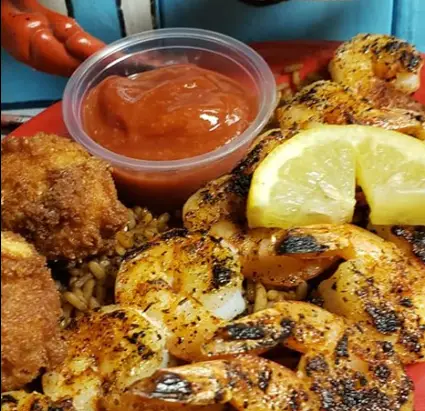 Things to do and see in Paducah
Yeiser Art Center
The art center keeps rotating exhibits by a bunch of "localish" and other artists. This is also a great stop if you are looking for that perfect Kentucky themed item.
Make Something Fun
Make some Art
If you didn't want to just look at art, how do you feel about making your own? Check out "MAKE Paducah".
Let your creativity run wild and make your own cool stuff. MAKE Paducah offers many projects and parties to choose from in the artist studio.
Make some Jewelry
If art wasn't your thing, you may want to check out next door at Beads and Rugs. Beads and Rugs offers up a huge selection of beads to make that one of a kind piece.
Take in a Show after Dinner
The Market House Theatre could be a great place to top off your meal. Many have recognized this theater for its many productions. Come to find a musical, drama or comedy. If you are traveling to town, make sure you check out tickets ahead of time. Tickets usually go on sale 4 to 6 weeks before the performance starts.
Quilt Week
Did you ever know this was such a thing? Quilt Week brings in attendees from all of the country. They descend on downtown Paducah and turn the small town vibe into a big city. Offered in the fall, this week offers many events for the Quilt enthusiast. Come to get instruction, education, see exhibits and vendors and compete with the best.
Virtual Tour of Paducah