Where to eat in Atlanta? Here are some of the best restaurants to try out in Atlanta.
Many of the typical restaurant review sites leave you with too much information and too many options. We keep the list short, so find a great spot here and enjoy!
In no particular order, here are some great restaurant spots you should check out.
Bread & Butterfly, a whimsical café & bistro located in the heart of Inman Park, is a European-inspired space to enjoy food and drink from early morning to late night.
From its small bar, intimate dining room and beautiful porch area with steel doors that open to Elizabeth Street to the bright patio outside, bread & Butterfly is a place to enjoy a cappuccino and perfect croissant, a decadent seasonal breakfast or lunch, or a bistro-style dinner in the evening.
---
---
Atlanta's Soul Food Kitchen since 1947. This Vine City staple serves up some of the best fried chicken and all-around crushes all the soul food. MLK's house is right around the corner, so go sit down and rub elbows with some history. Fresh turnip greens available seasonally.
---
---
Italian-American in Inman park. BoccaLupo specializes in handmade and extruded pasta dishes with an eye on seasonality and where it comes from. Pick one of the equisite pastas like 20-yolk tagliatelle or black spaghetti with Clabrese sausage or go for the tasting menu if you can't decide.
---
---
Biscuit with fried chicken and topped in gravy. Is there much more to discuss? No matter what is on top of the biscuit, head on over to Home Grown for some of the best breakfast in Atlanta

---
---
Krog Street Market is a food hall in Inman Park, so with this option you get a lot of options. Come and stay all day. Some of the top picks include Yalla, Gu's Dumplings, and Fred's Meat and Bread.
---
---
Southern vegetable plates are the star here. Even the dedicated carnivores may need to take a break while here to indulge in the ever-changing vegetable plate options. 

"Steven Satterfield's menu shows off the best of the South's okra, field peas, turnips and tomatoes in a style that would make Alice Waters weak in the knees. Perfect for a date night or lunch at the counter, where one can explore an innovative wine list with pours by the glass." – NYT
---
---
Serving up the famous Grandma Pie. According to O4W, you can expect Jersey Style (yes, in ATL) pizza, hand stretched dough made from scratch each day, and simple recipes. No fancy toppings, no gimmicks, and no hip decor.
---
---
---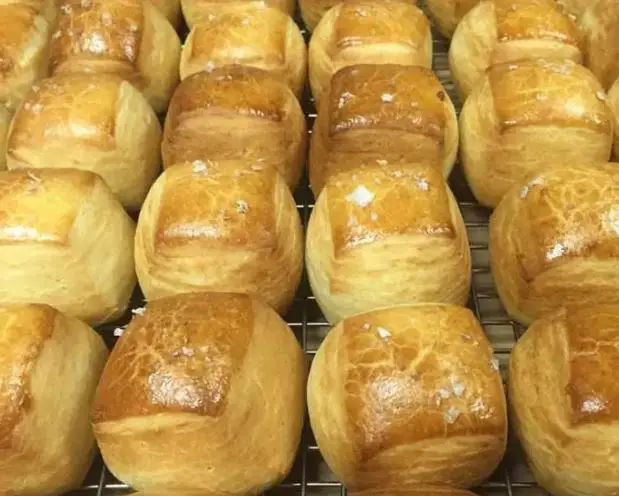 ---
One of the best new restaurants in Atlanta located in the heart of  the Old 4th Ward, check out the regularly changing tasting menu based on what the farmers have available.
Walk-ins welcome for a la carte, or check out the Paper Crane Lounge upstairs.

---
---